About Nordjysk Projektledelse
For us, it is important that you get a service that is characterized by quality and order, and that brings lasting change.
Nordjysk Projektledelse ApS is an advisory project management company that offers clients consulting services within project management. As part of our Project-Life-Cycle Management Services, we focus on stakeholder management, project focus areas, delivery, quality assurance, change management and anchoring of knowledge and learning.
At Nordjysk Projektledelse ApS, we are committed to eliminating the pain of executing projects for our customers. To achieve this, we carry out all stages and aspects of a project until it reaches its completion or delivery point. Having highly trained and talented project managers makes this possible? project managers with experience with PRINCE2, SCRUM, SAFE or Half Double.
Our team of project managers are experts in the following areas: Digitization/IT projects, business projects, change management, technical project management and projects within process optimization, production, operations and supply chain.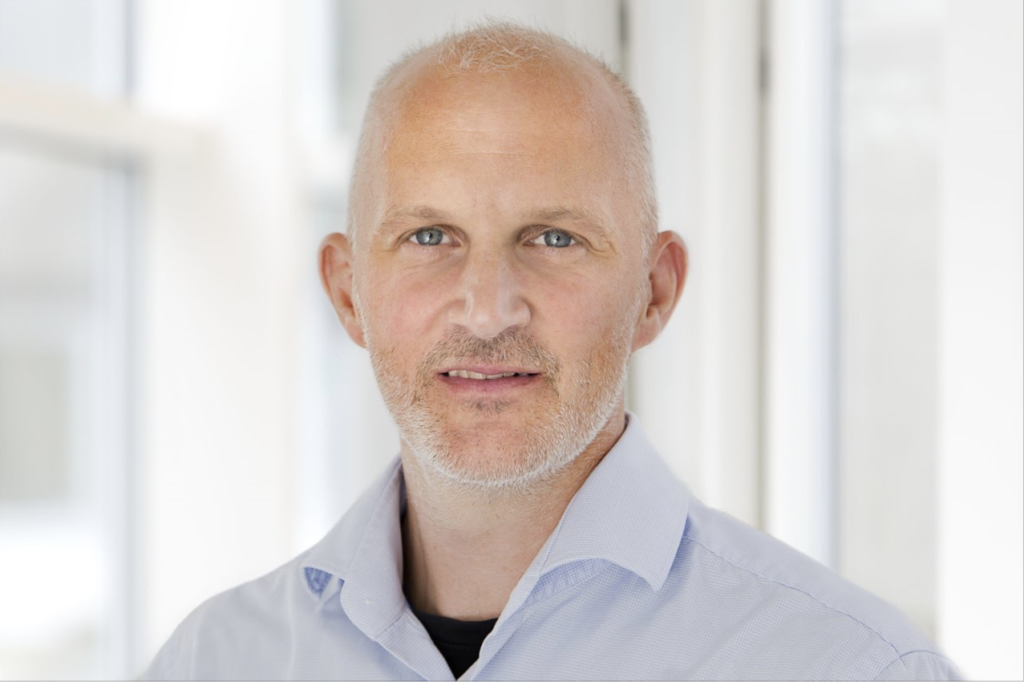 Lars Ubbesen is a project manager and management consultant with more than 10 years of experience in management, project management and management consulting at national and international companies. Lars' qualifications and competences include:
Operation and Supply Chain Management.

BSc. in Global Business Engineering) from Aalborg University.

Mini-MBA in Management.

PRINCE2-certified project manager.

SAFe 5 SCRUM Master-certified project manager

Half Double? certified project manager

Lean manager? certified
Listen, learn and deliver complete projects on time
At Nordjysk Project Management, our goal is the same for all projects: Achieve the set goals by delivering a finished turn-key result or deliver a well-functioning project that can be handed over to the project organization. That's why we work to support our partners in achieving their goals by listening, learning from each other and delivering completed projects on time.
Your success is our success
The success of Nordjysk Project Management is determined by the success of our employees. A confident employee who is well dressed for the task ensures good results. Therefore, as an employee at Nordjysk Project Management, you will experience a safe environment and a management that focuses on you and your development.
Therefore, at Nordjysk Projektledeles you will also experience a very flat management structure. No one stands above others, but instead decisions are made based on good arguments. This is how we ensure rapid progress internally and with our customers.
No matter where in Nordjysk Project Management you will be employed, you will meet nice and highly competent people, in the form of both business developers, project managers and program managers. At NPL, our passion, North Jutland values and professional pride are paramount. In this way, we achieve our common goal together.
We focus on upskilling our employees and ensuring a motivating working environment. Being a consultant or freelance project manager with our partners must both benefit the customer and contribute to the internal learning environment. For that reason, we are strengthening internal capabilities.
This is done with a focus on both personal and professional development. This is something that we at Nordjysk Project Management continuously focus on.
When we collaborate internally, we strengthen our customers' abilities.
That's what our customers say
"In connection with the lack of a senior project manager, for which there were very high professional requirements, Verdo Energy Systems A/S has had an excellent collaboration with Nordjysk Projektledeles. Lars Ubbesen from Nordjysk Projektledeles has acted both competently and agile in his mindset throughout the process, and it resulted in us jointly finding the right solution."
Thank you for Nordjysk project management efforts in the last 7 months at the Port Of Aalborg (POA), where the Danish Project management has guided the Port of Aalborg digitisation project. Thanks to the North project management effective & professional efforts are POA made good progress and has become a bit wiser than what the POA was for ½ year ago
?When we have needed to get flexible capacity, But the Project has been very valuable for us. But the Project has several times been to assist with the supply of competent and professional consultants. We are experiencing to the North, the Project management is always both friendly and sympathetic in relation to our requirements and wishes. The hallmark of the North project management work is that they are always working professional, abilities that can deliver within short time without compromising on quality?.
"We have had the pleasure of working with Nordjysk Projektledelse, who has supplied an external project manager to Danhydra. Nordjysk Projektledelse has shown a high degree of flexibility. They have been able to adapt to changing requirements and challenges and have always found solutions that have kept the project on track. In addition, Nordjysk Projektledelse has been extremely accessible and willing to cooperate. We can confidently recommend Nordjysk Projektledelse as a flexible and valuable resource in the delivery of project management. We look forward to continuing our collaboration with Nordjysk Projektledlese and benefit further from their skills in the future."
When you choose NPL as your project partner, we take responsibility. In our team, everyone is experienced in project management and certified in either Prince2®, Scrum, Half Double or SAFe®. Contact us or book a meeting to find out more about your project.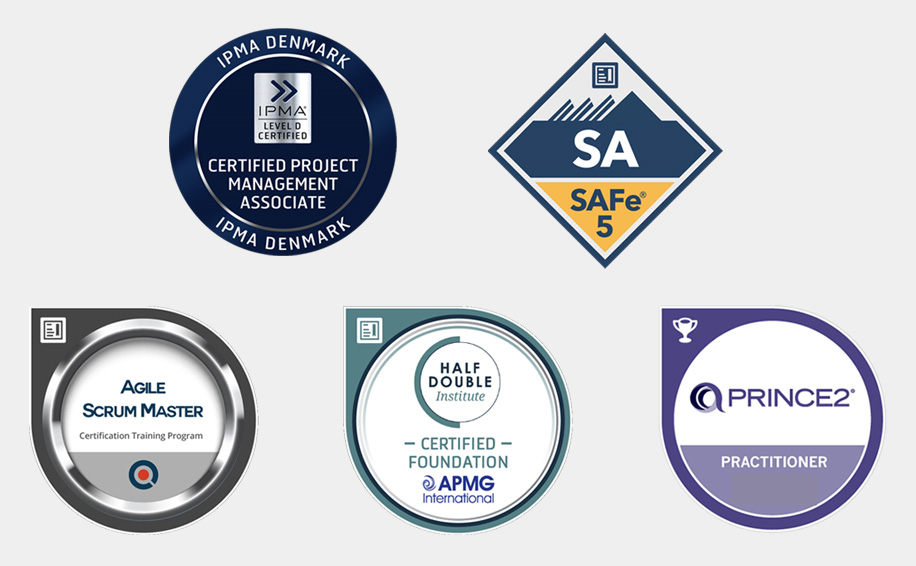 We'll get you to the finish line
Our goal when we carry out projects is to create flow, ensure delivery and make sure that the projects reach their destination with our customers.
We also help you in goal with a project?
Contact us by e-mail or telephone - or send us a direct message in the contact form.
Our goal when we carry out projects is to create flow, ensure delivery and make sure that the projects reach their destination with our customers.
We also help you in goal with a project?