Strengthen your project with strong technical skills, overview and focus on planning
With a technical project manager from Nordjysk Projektledelse, you remove the pain of technological development projects. With a combination of experienced project managers with a solid technical foundation, Nordjysk Projektledelse's technical project managers can ensure a good working environment and direction for the project.
For technology and development projects, Nordjysk Projektledelse focuses on project managers with a background as marine engineer or engineers. This helps to ensure clear communication between the various professional groups and organizational levels.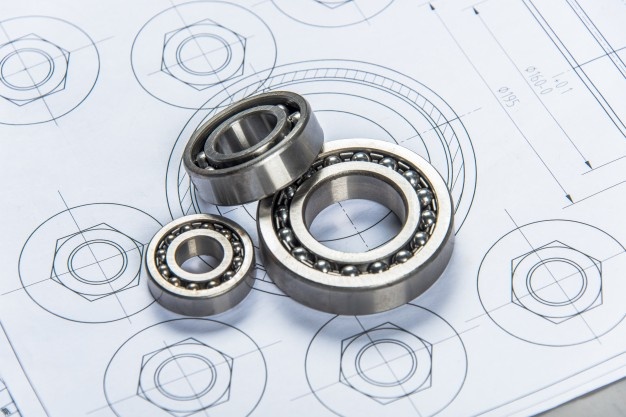 The technical competencies, combined with broad understanding and experience with many different project management tools and methods, ensure the quality of the project's delivery, scope, delivery time and budget. At Nordjysk Projektledelse, we always strive to find the right person or people for your company and industry. This ensures that we speak the same language, that we know the industry norms and terminologies and thus avoid wasting time, and poor communication.
Erfaring med mange forskellige opgaver
Business analysis and needs assessment for technology choices
Building technology and product roadmaps
Production lines, cells or machine optimization and development
Supply Chain and WMS process optimization and implementation
Project management of IOT, IIOT and digital twin projects and master data models
Project management of Cutting and / or Bleeding-edge technology development projects
Your technological resource
Nordjysk Projektledelse is certified in many different project models, and through internal sparring and training we seek to ensure that our technical project managers know the most used and most suitable project models and tools. This allows our project manager to adapt to your various system and infrastructure easily and quickly, industry models and tools. If you want to develop or follow a tailor-made project process, we are always helpful with the development and implementation of project models for change management, technology, and general development project models and roadmaping of portfolio management. 
In Nordjysk Projektledelse, we work with the classic waterfall models, such as: PRINCE2. However, we recommend that Cutting and/or Bleeding-edge technology development projects follow hybrid project management models, where waterfall models are combined with different tools from Scrum, Kaizen and other iterative processes. In addition, Nordjysk Projektedelse is also certified according to the Danish developed Half double model or the use of SCRUM or SAFE.
When you select NPL as your partner in project management, we cover your back. Our team consists of experienced project managers, and all are certified in either Prince2Ⓡ, Scrum, Half Double or SAFeⓇ. Contact us to hear more about which plan would fit your project.
Vores målsætning, når vi laver projekter er, at vi skaber flow, sikrer leverancen og sørger for at projekterne nås i mål ude hos vores kunder.
Skal vi også hjælpe dig i mål med et projekt?